Norelco's December 2020 Highlights
We would like to share with you the latest updates and highlights from Norelco! Whether it's celebrating our team, our product or maybe possbily celebrating the news from the builders/designers/dealers/contractors we work closely with.
Follow us on social media for the most recent news - Facebook, Instagram, LinkedIn and Twitter.
Norelco's December Feature Project - Pelletier's Tropical Paradise
A modern renovation infused with Asian inspired details characterized by materials of different species of wood, clean lines, complex simplicity and the copious use of natural elements witha nod to the original architecture from the 1950's.
Click to see the full project!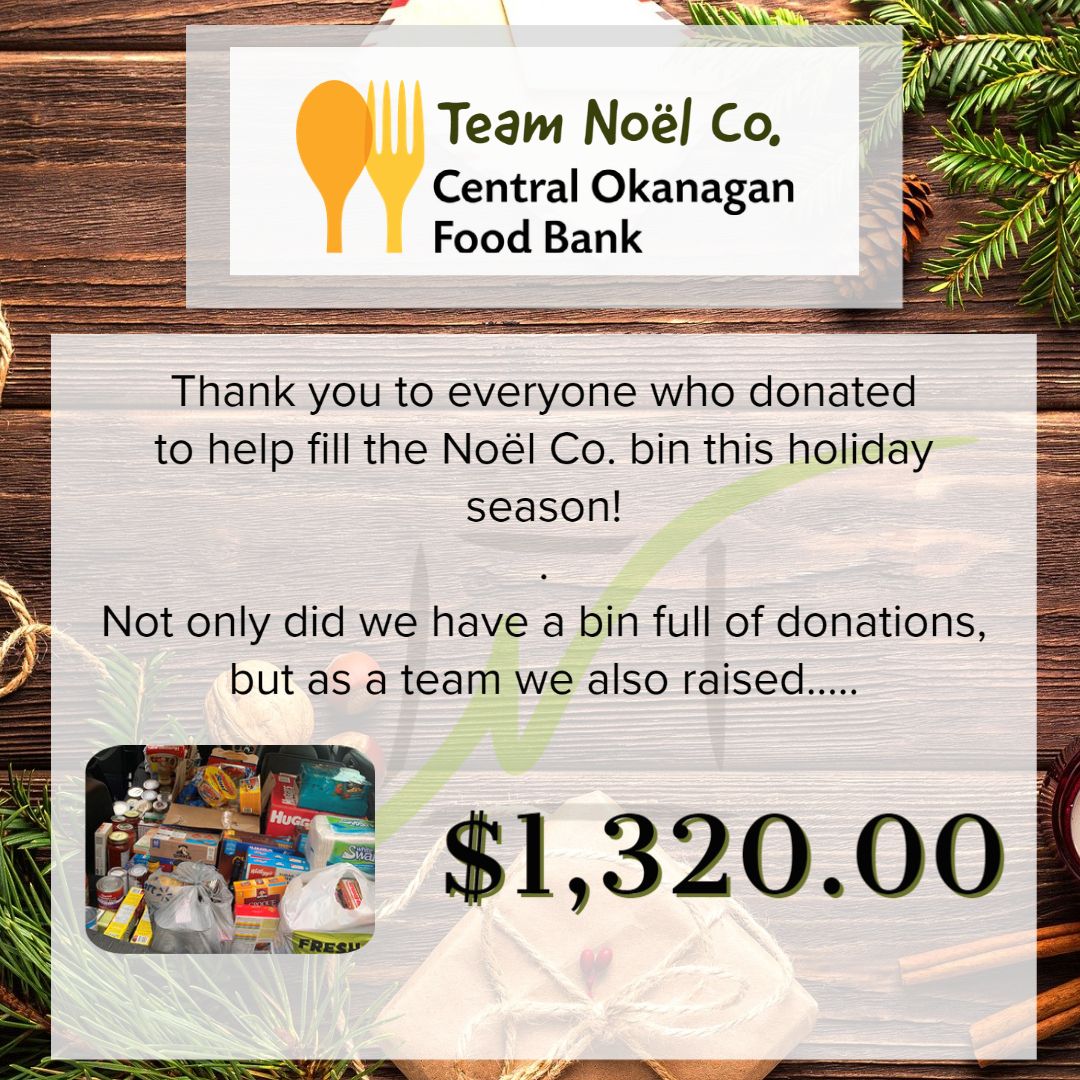 Team Noël Co.
Since the pandemic, food bank usage has continued to rise, which is why we have teamed up to help our local food bank this holiday season.
We are continuing to find ways to support our local food bank year round, and will continue to accept cash/cheque/visa donations at our showroom.
Another way we are continuing to give is through the Central Okanagan's 'No Hungry Children' campaign, which is used to sustain and expand their children's programs. Click for more details!
Proud to be a Light Sponsor for the Tree of Hope Kelowna this year in support of the Child Advocacy Centre Kelowna.
'Thank you to one of our light sponsors, @norelcocabinets! Knowing that you're right here with us as we move through the challenging yet vitally important work means a lot to us. ✨⁠
⁠
If you've never heard of Norelco Cabinets before, they design more than cabinets. They design the spaces you love most. Their award-winning team is passionate about creating rooms that reflect who you are. 🥰⁠
⁠
They combine craftsmanship, custom touches, and clever finishes... then bring to life a beautiful room that is as individual as you are. ❤️⁠
⁠
Thank you again to the folks over at Norelco Cabinets!! Make sure you head over to their page and give them a follow @norelcocabinets. ⬅️⁠
⁠
Curious what #RaisingHope is all about? It's a campaign to raise money in support of the #CACkelowna! All donations are being matched by @treeofhopekelowna.'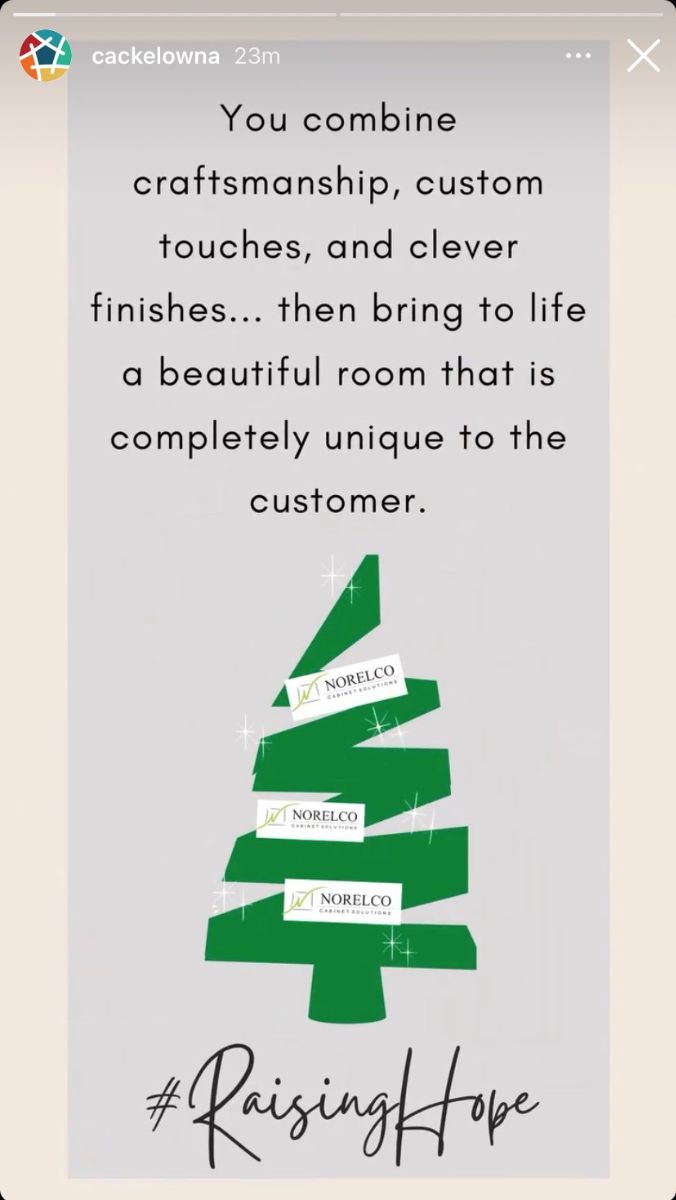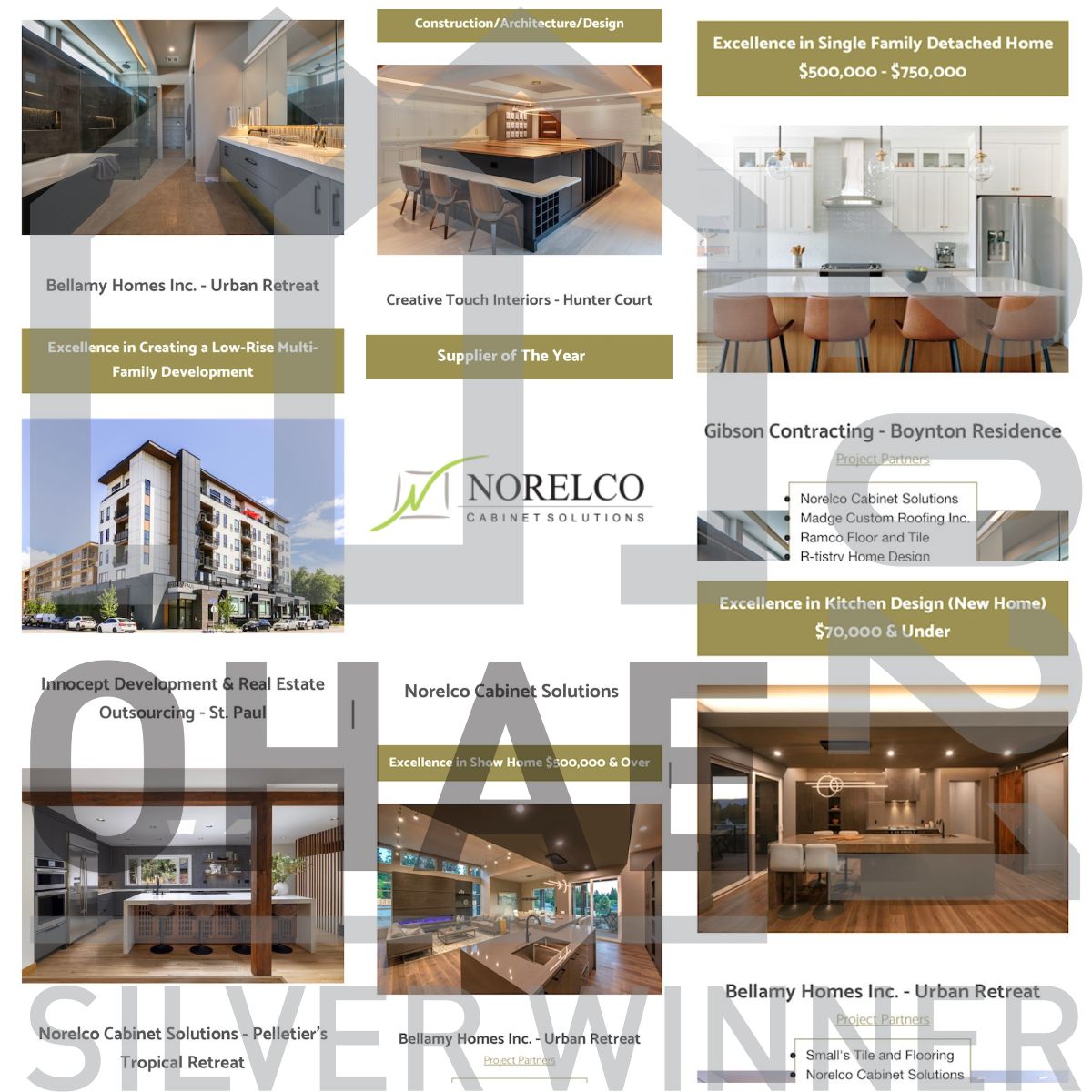 NORELCO IS GOING TO THE AWARDS
As a team, we have worked on some incredible projects this past year, and with the stiff competition, we are very proud to say that we are going to the awards!

The biggest award we are up for is...

SUPPLIER OF THE YEAR!

Way to go team!