Norelco's September 2022 Highlights
We would like to share with you the latest updates and highlights from Norelco! Whether it's celebrating our team, our product or maybe possbily celebrating the news from the builders/designers/dealers/contractors we work closely with.
Follow us on social media for the most recent news - Facebook, Instagram, LinkedIn and Twitter.
Norelco's September Feature Project - Blackwood West
Welcome to Blackwood West by Norelco Designer Corinna Haimerl.
Click for more details and photography!
---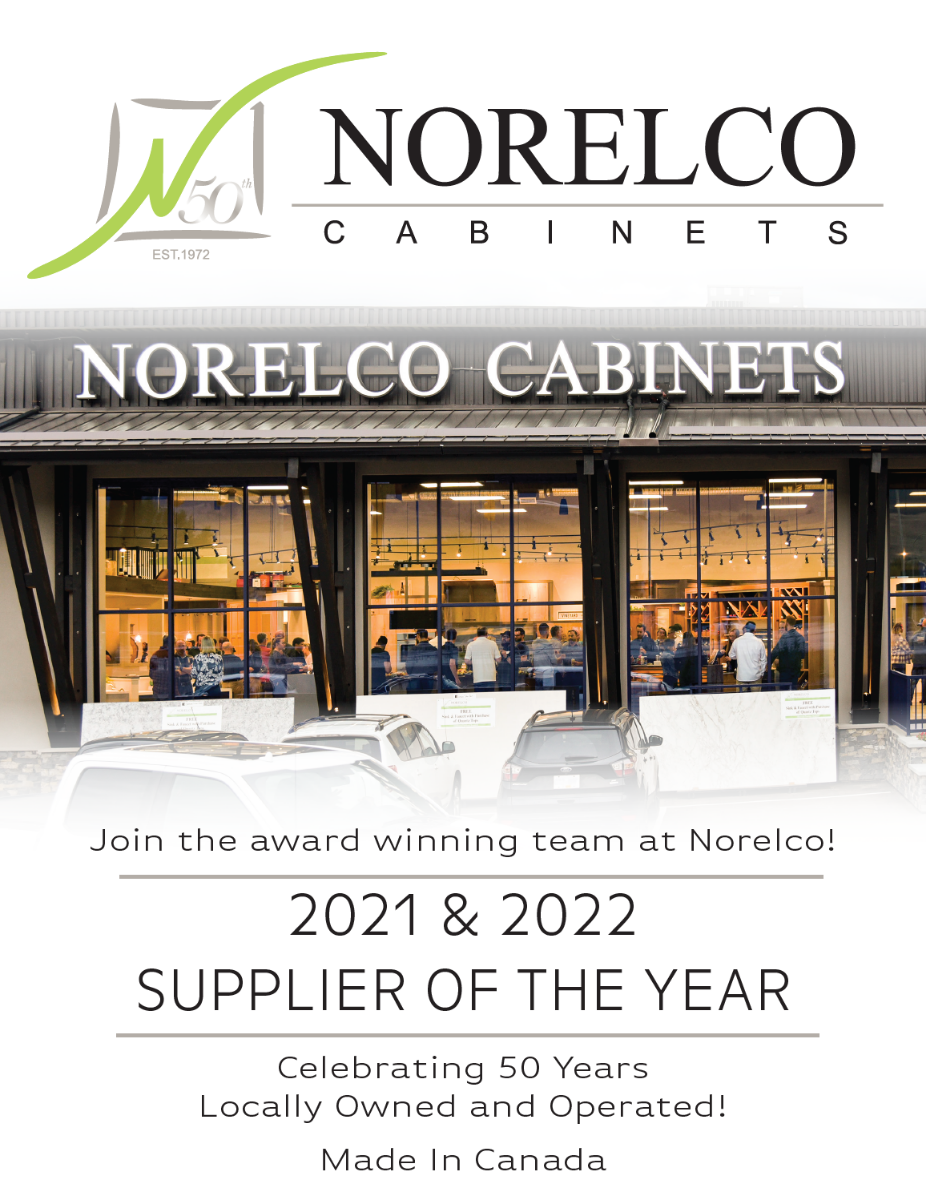 CABINET INSTALLERS, SERVICE TECHNICIANS, JUNIOR INSTALLERS, AND PRODUCTION JOBS (BUILDERS, SHIPPERS, SANDERS, FINISHERS (PAINT&STAIN), MACHINE OPERATORS).
Want to learn the trade | No experience is required | On site job training
---
Norelco Cabinets 50th Anniversary - Employee Appreciation!
Thank you team Norelco for all your hard work and dedication!
Photography from Norelco very own - Jonny Fussell Photography
---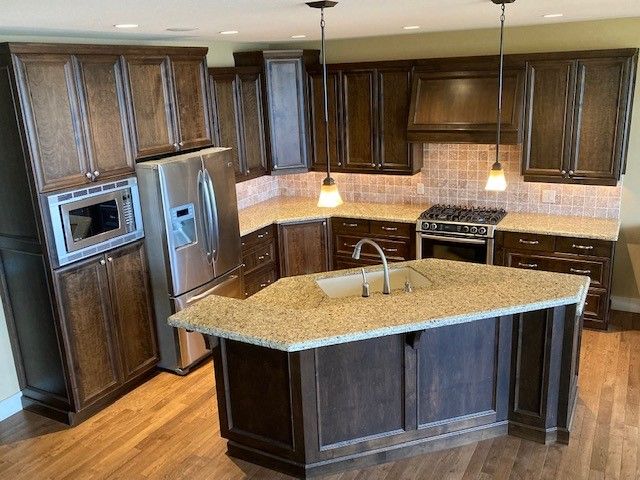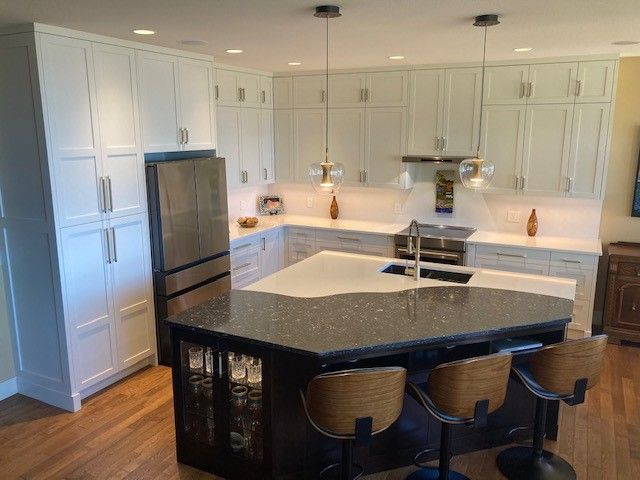 A before and after Norelco transformation!
One of the main challenges of this particular project was that the homeowners were wanting to keep the existing floor, so Norelco Designer, Jamie Stashyn had to match the exiting footprint, especially with the island.
The homeowners originally wanted a one level island, however, the design was too big, so there would had been a large seam within the countertop. A solution came to light, and the homeowners are extremely happy with their new statement island.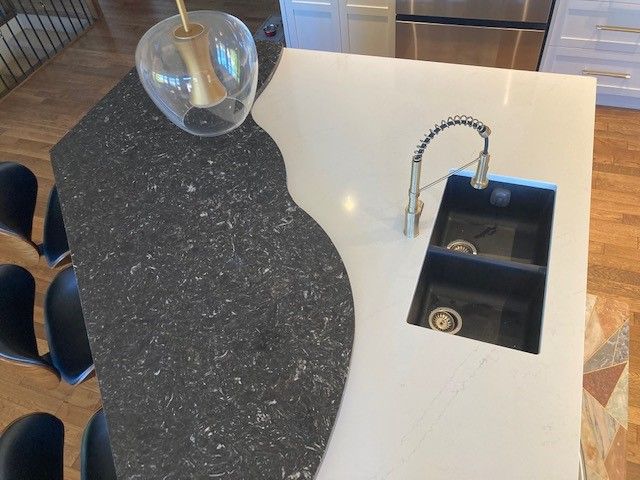 ---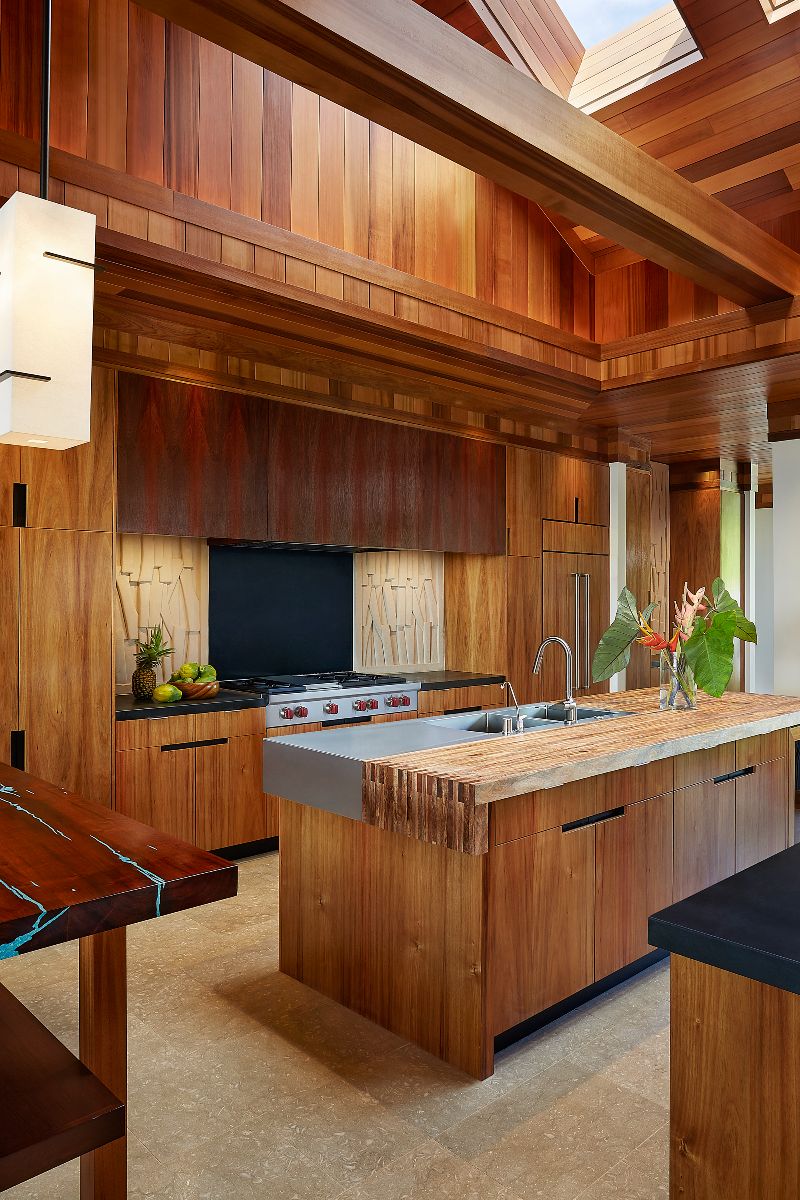 Maui is calling!

As we begin to search for the places we plan to hibernate to this Winter, we wanted to share this Maui project that Norelco was apart of by Kahe Construction.

Click the link below in to see more photography of this exceptional Hawaiian property.
---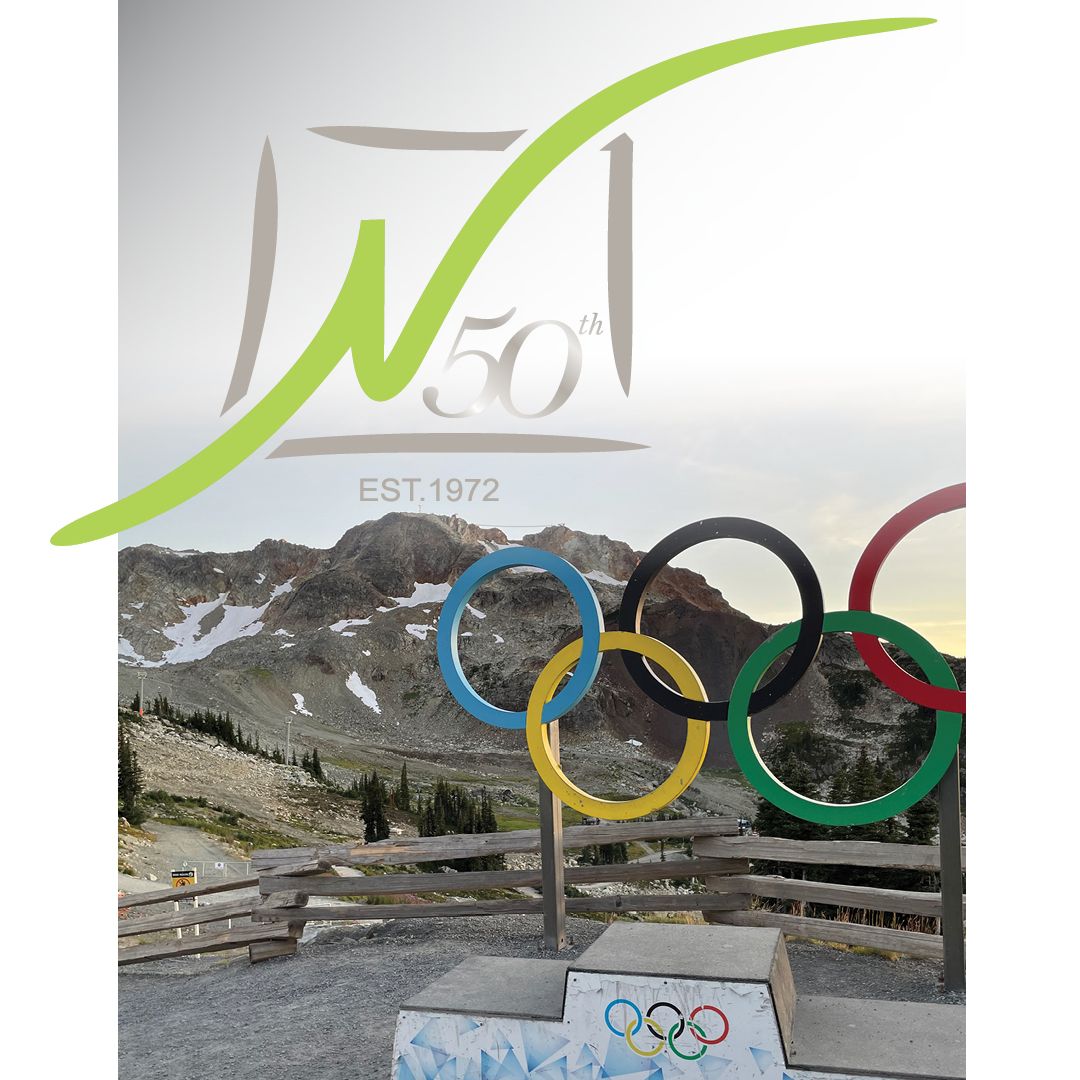 BC Wood - Global Buyers Mission and Building Connections
BC Wood was proud to bring back the in-person Global Buyers Mission (GBM) and Building Connections in Whistler, BC this past September for the first time since 2019. This is the largest and most important wood show for international buyers and Canadian sellers of value-added wood products, and Norelco Cabinets was proud to take part.
With Norelco's President, Peter Raja on the board with BC Wood, we have always been heavily involved with BC Wood and how it builds local companies in expanding their networks. With over 600 attendees from all around the world who attended this event, Norelco also brought in Isabey Interiors to help broaden our dealer network program with them.
Click here for more details about The Global Buyers Mission!
---