Norelco's September 2021 Highlights
We would like to share with you the latest updates and highlights from Norelco! Whether it's celebrating our team, our product or maybe possbily celebrating the news from the builders/designers/dealers/contractors we work closely with.
Follow us on social media for the most recent news - Facebook, Instagram, LinkedIn and Twitter.
Norelco's September Feature Project - LuxViu
Clean, crisp and elegant with Epic White and Finsa Roble Aurora in Vertical Grain brings height with the extended riser scribed paired with high-end black appliances for a striking contrast.
Click for more details and photography!
---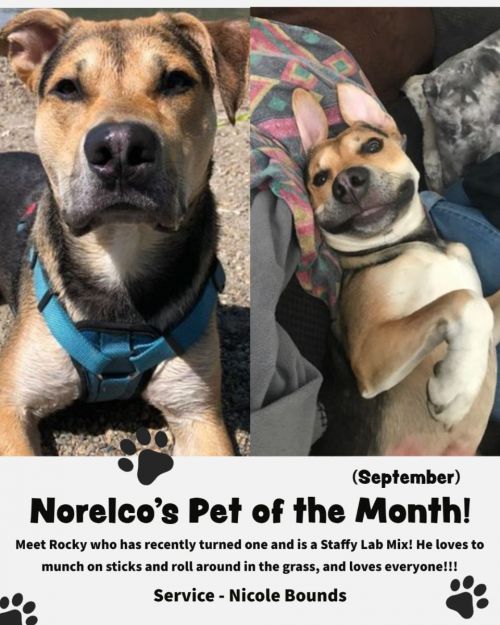 ---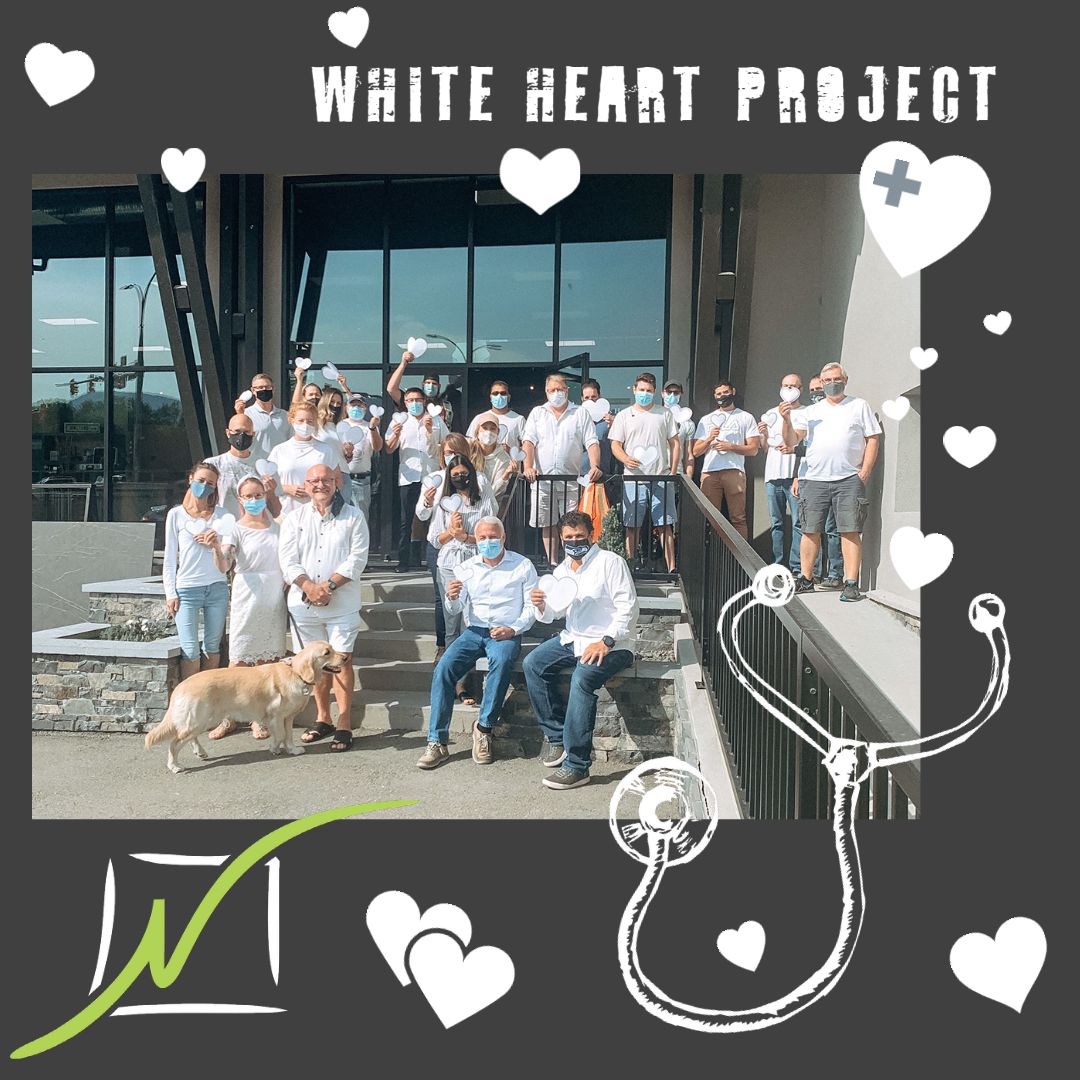 A white heart is a symbol commonly used to convey hope, pure thought and steadfast intention. Out of a deep appreciation for the tremendous sacrifices our healthcare heroes are making through the COVID-19 crisis, the White Heart Project was born.
The White Heart Project is a campaign to provide care and comforts to local health care staff at Kelowna General Hospital and the community. Norelco Cabinets is proud to be able to support and be a donor towards The White Heart Project.
If you're looking for ways to get involved, you can visit - https://www.kghfoundation.com/whiteheartproject/
---
It's our entire team that has made Norelco what it is today, and we are looking forward to expanding and bringing new team members aboard!
"At Norelco, our people are our strength, committed to excellence and driving solutions with integrity"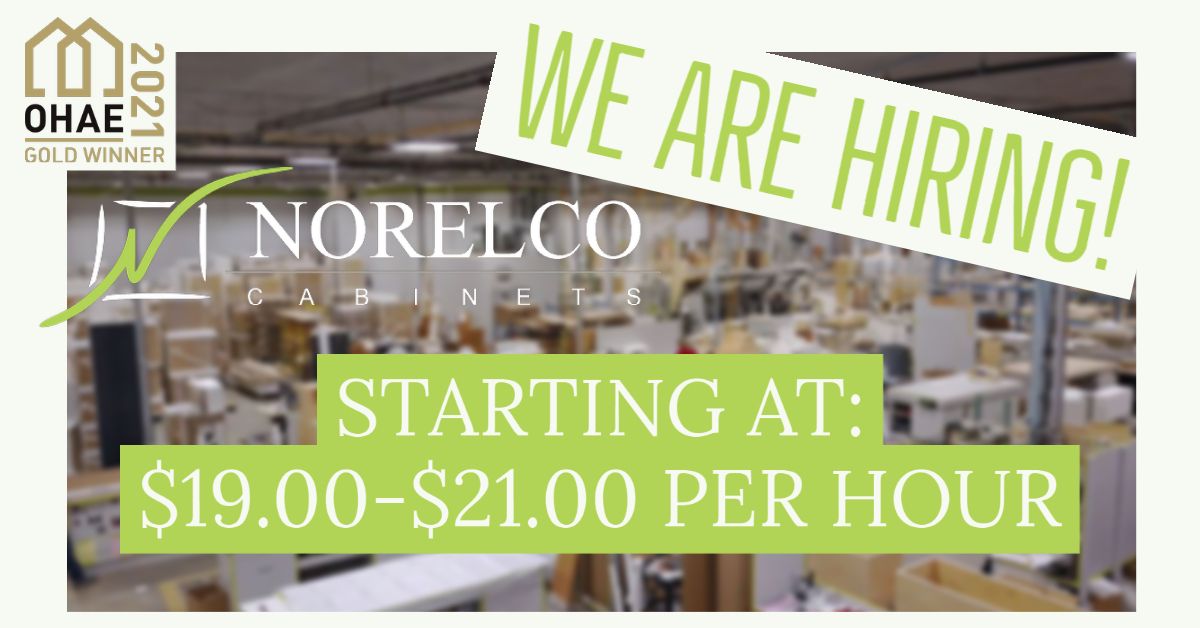 ---
It's been quite some time since we have attended an event, and finally we were able to be a sponsor and have some team members attend the 9, Wine & Pie Fundraiser with Edgecombe Builders for Her International! We are happy to be able to support a great cause that works to empower marginalized women and girls in Canada and Nepal.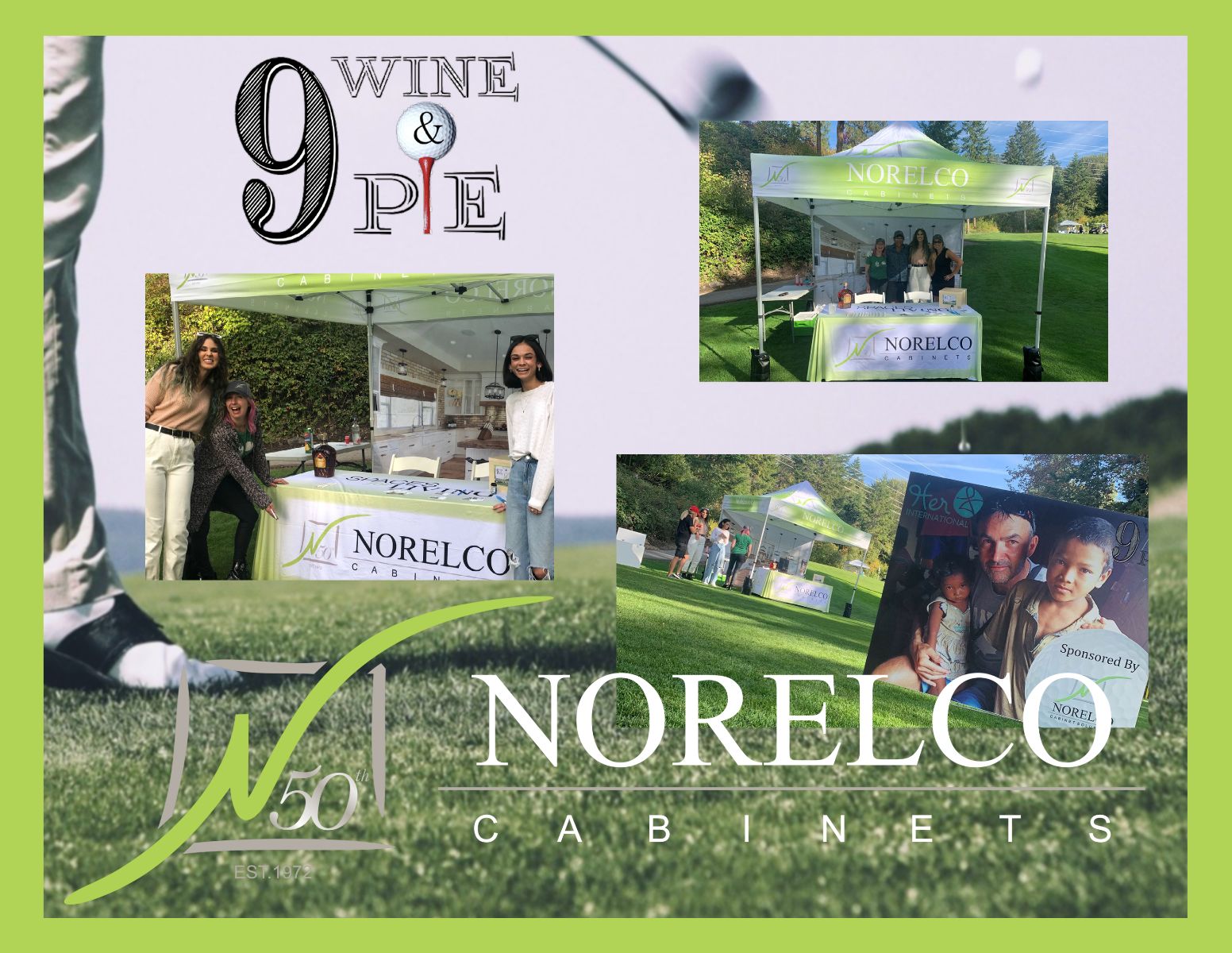 ---
As we approach our 50th Anniversary, we are taking a look back at what made Norelco the place it is today. We were fortunate enough to have the original owner, Hans Norel visit us this past month and was able to share many stories of how he built Norelco.

Fun fact: Norelco Cabinets was not the original name when it began in 1972. Norelco originated as Norson Cabinets, which was located at 1856 Spall Road that is currently occupied by Dulux Paints. The Norelco name became certified in 1978, which of course was bit of a struggle due to Norelco electric shavers. Norson Cabinets was a real start up, which was created by Hans and his wife Rena Norel in November of 1972, with Hans being the active General Manager of Norelco till 1989.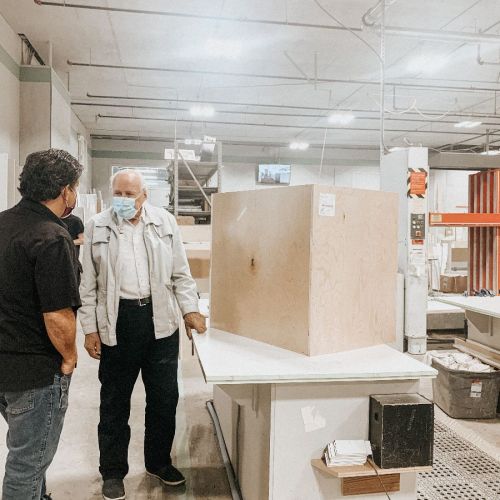 ---
---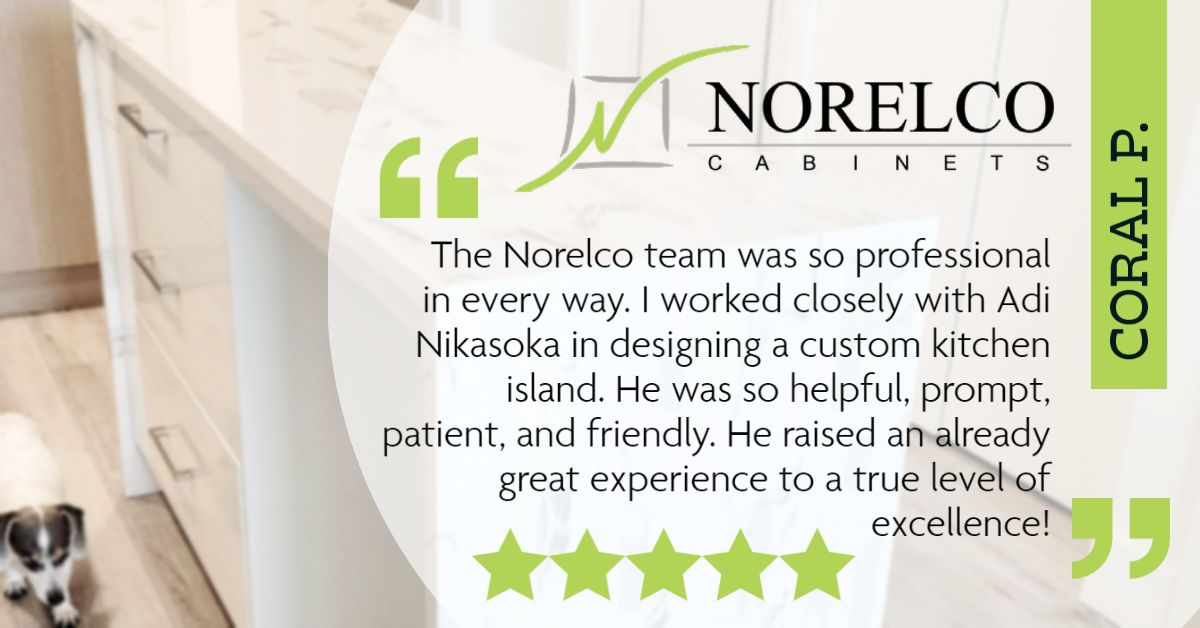 ---
---