Norelco's May 2021 Highlights
We would like to share with you the latest updates and highlights from Norelco! Whether it's celebrating our team, our product or maybe possbily celebrating the news from the builders/designers/dealers/contractors we work closely with.
Follow us on social media for the most recent news - Facebook, Instagram, LinkedIn and Twitter.
Norelco's May Feature Project - English Milkshake
A calming statement with the elegance of a traditional modern home shaped around the accents of blue highlights throughout, is breathtaking in this design. This home was built by Rykon Construction with Norelco Designer, Jennifer Slipec!
Click to see the full project!
---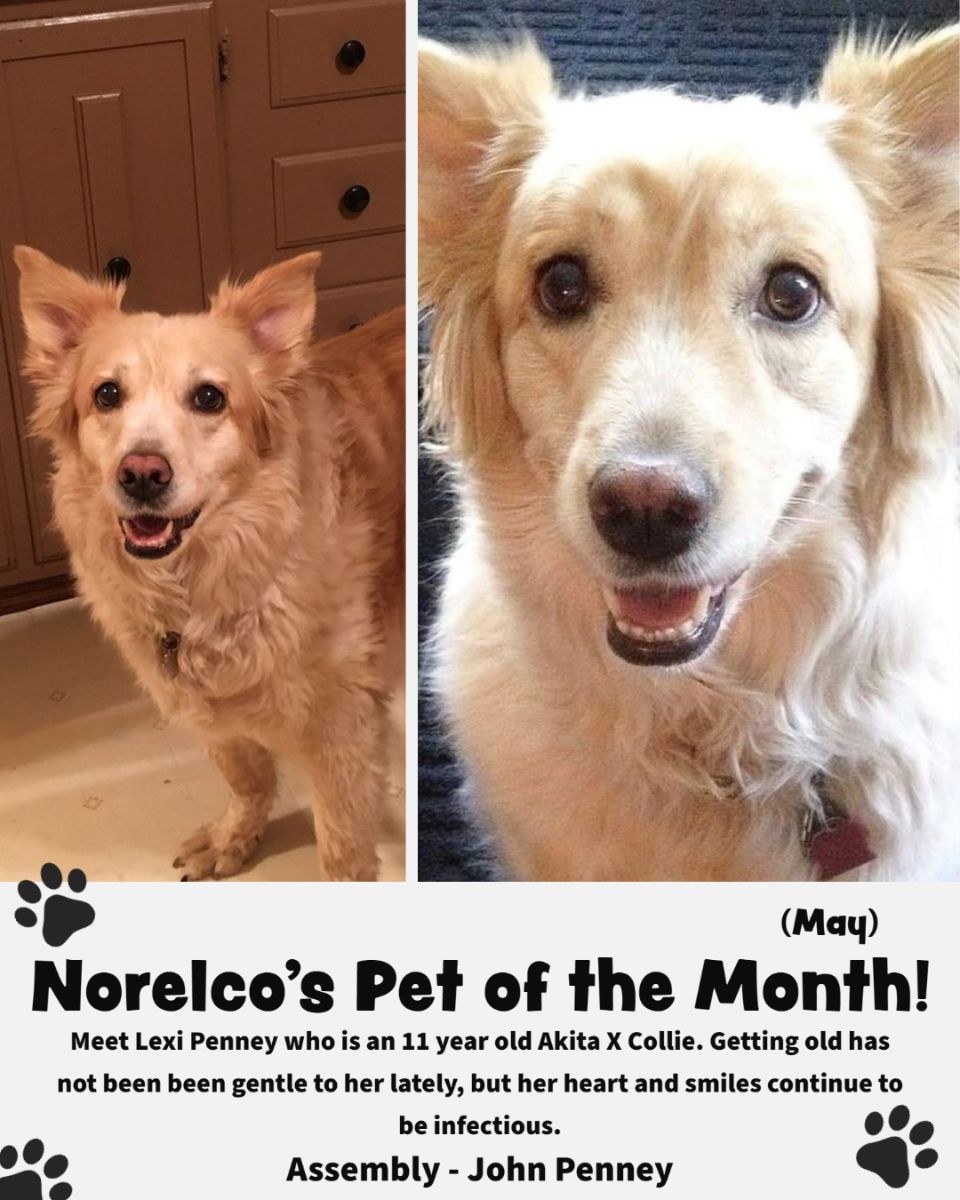 ---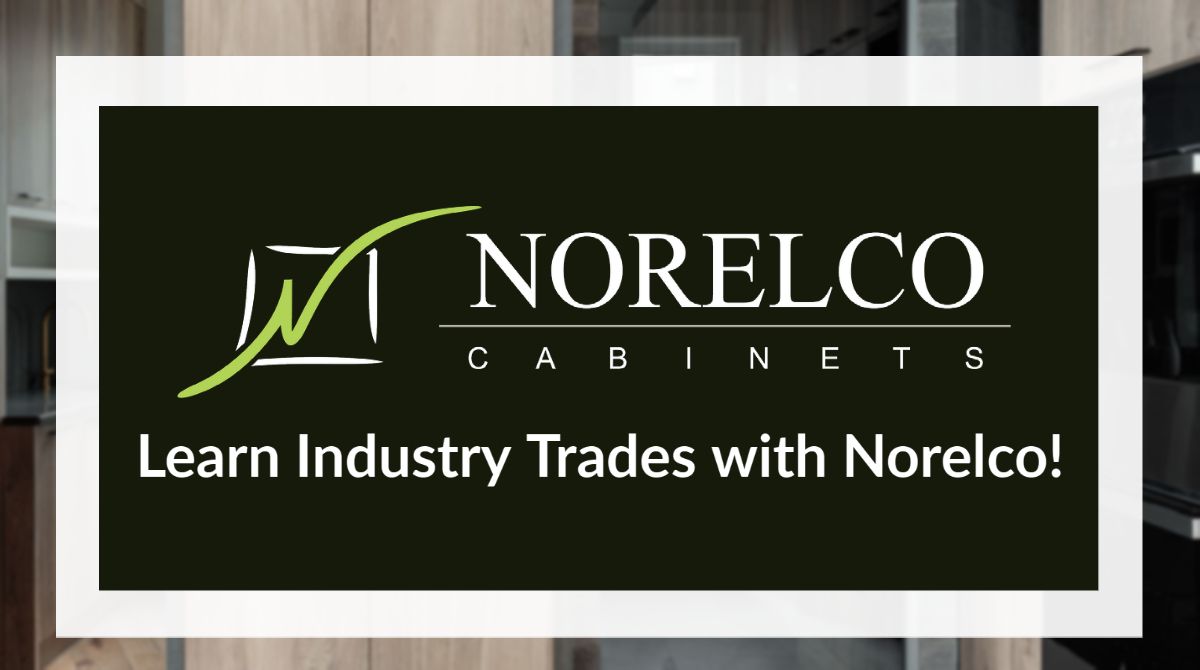 We are thrilled to announce a new training program at Norelco for our team where we will be providing a resource to build knowledge and skills hosted by our Norelco Professionals!
Our first ever employee 'how to' training class took place in our Norelco Mill on May 15th and our team was able to go through the process and learn 'How to Build a Norelco Floating Shelf!'
We would also like to give a big thank you to everyone who attended the class (10 max per a class), along with our Mill Supervisor - Mike Campbell who taught the class and to our Operations Manager - Kris Hall for providing these new classes to our team!
We look forward to announcing our next class to our team and being able to share what fun projects and classes we will be offering.
---
Norelco not only provides work throughout Western Canada, but we also do about 17% of our sales in California and the Hawaiian Islands. We have made some wonderful relationships and worked on very challenging and rewarding projects in these locations that require very specific material and craftsmanship.
This past month, we were pleased Norelco Cabinetry was featured on the cover of the lastest edition of Build Magazine Hawaii with a stunning project by Maryl Construction.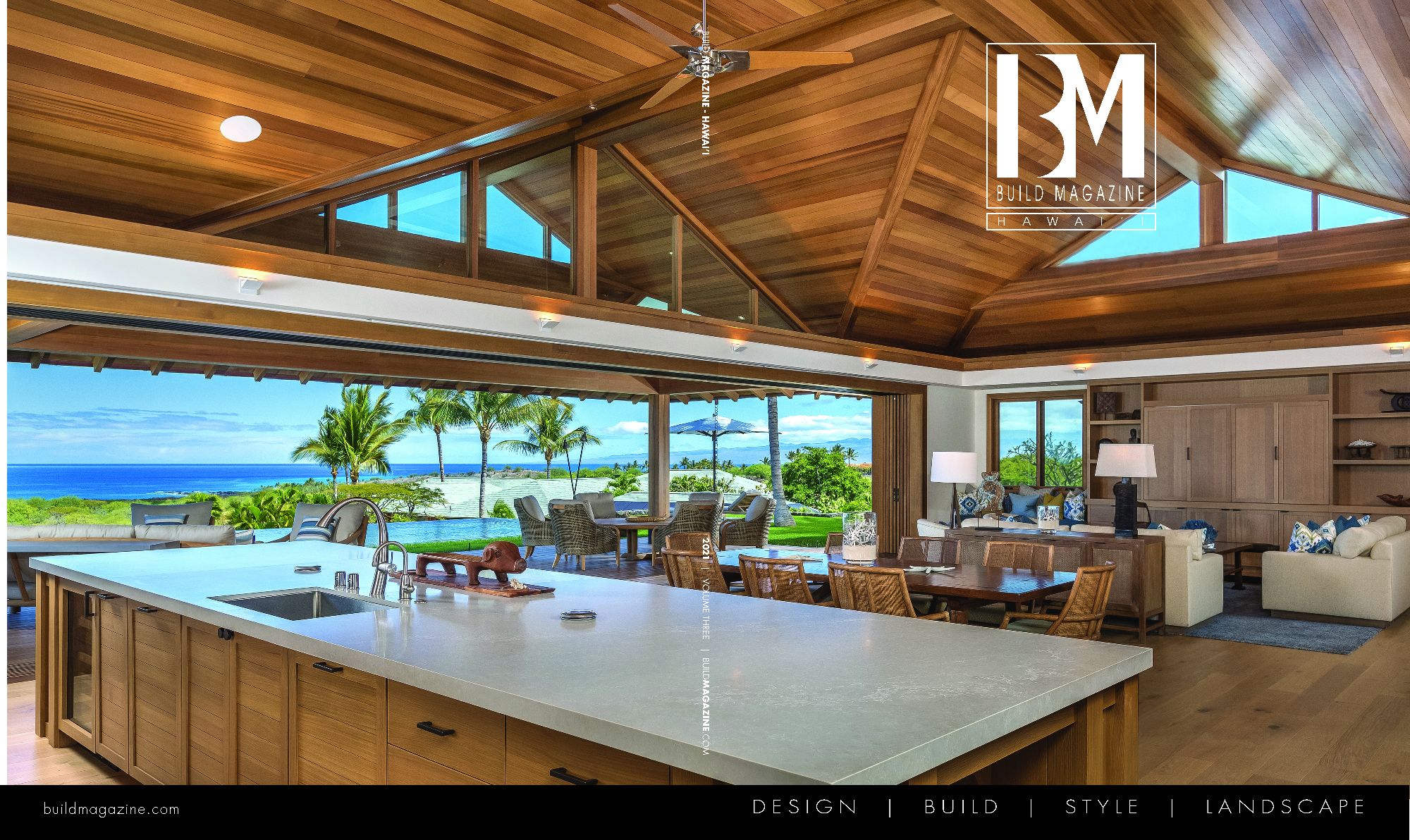 ---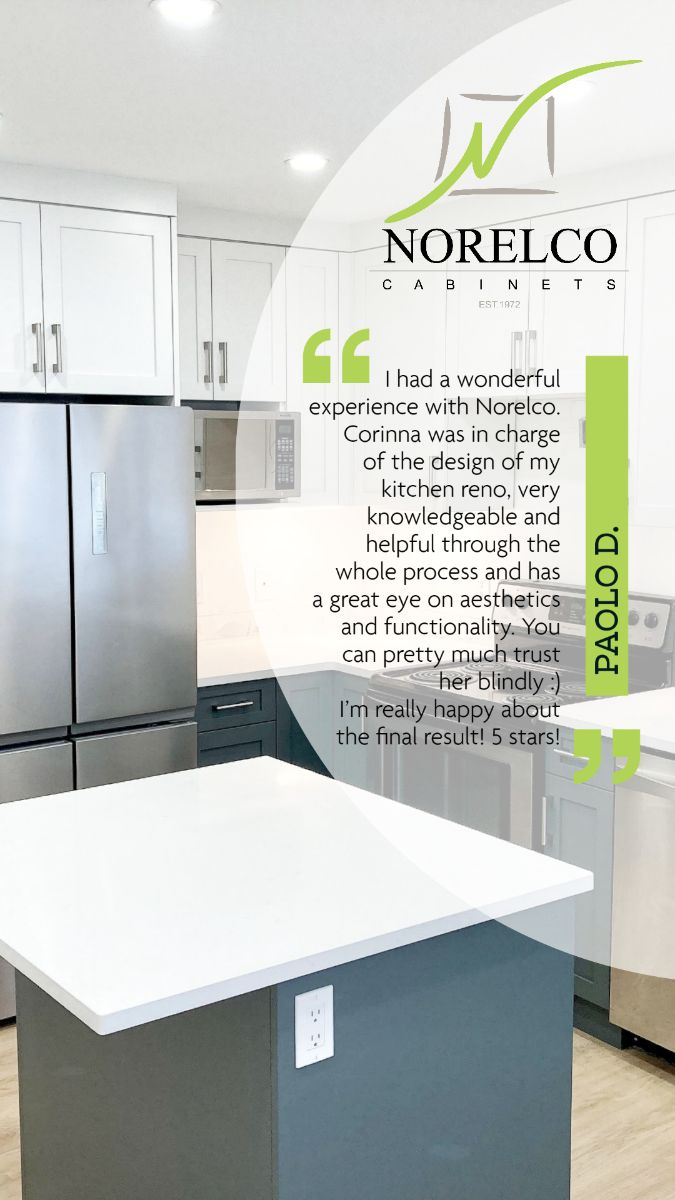 ---
Norelco Feature Wall
Norelco does more than just cabinetry! This stunning one of a kind feature wall is at the entrance of the new lobby of 468 West by Mission Group. An incredible Norelco piece made of walnut and is 12' high.
We would like to give a big shout out to Jim Morton and to Jesse who installed this remarkable piece of art!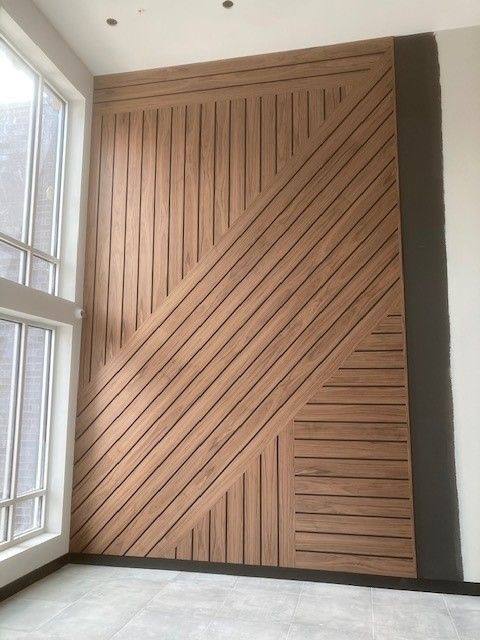 ---
Our new Sales Manager, Noel Pilon joined the Norelco Team in Feburary of this year and has been a great addition with having over 40 years of experience in the cabinet industry throughout Western Canada.
He continues to look forward to meeting all of our builders and contractors, while getting to experience the Okanagan lifestyle.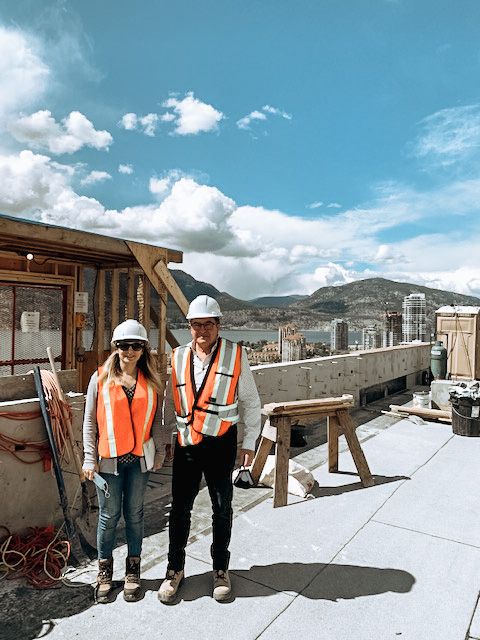 ---
One of our more unique projects that has gone through our shop this past month is for a project we are doing in Napa Valley with Centric, and a big part of this job is actually Clare's Closet. The homeonwers house burnt down a few years ago, and they are building is back up to be exactly how it previously was. These massive cabinets are being built in house (17 in total) and are currently being shipping out to California.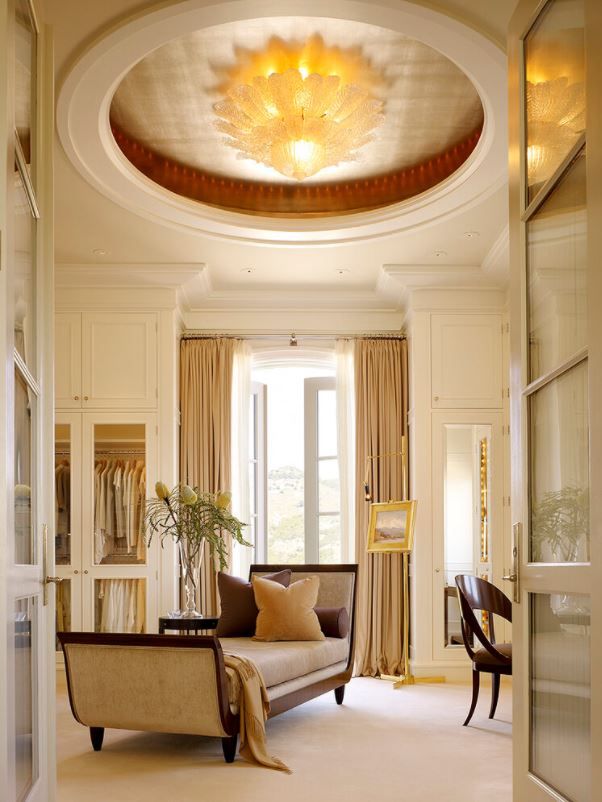 ---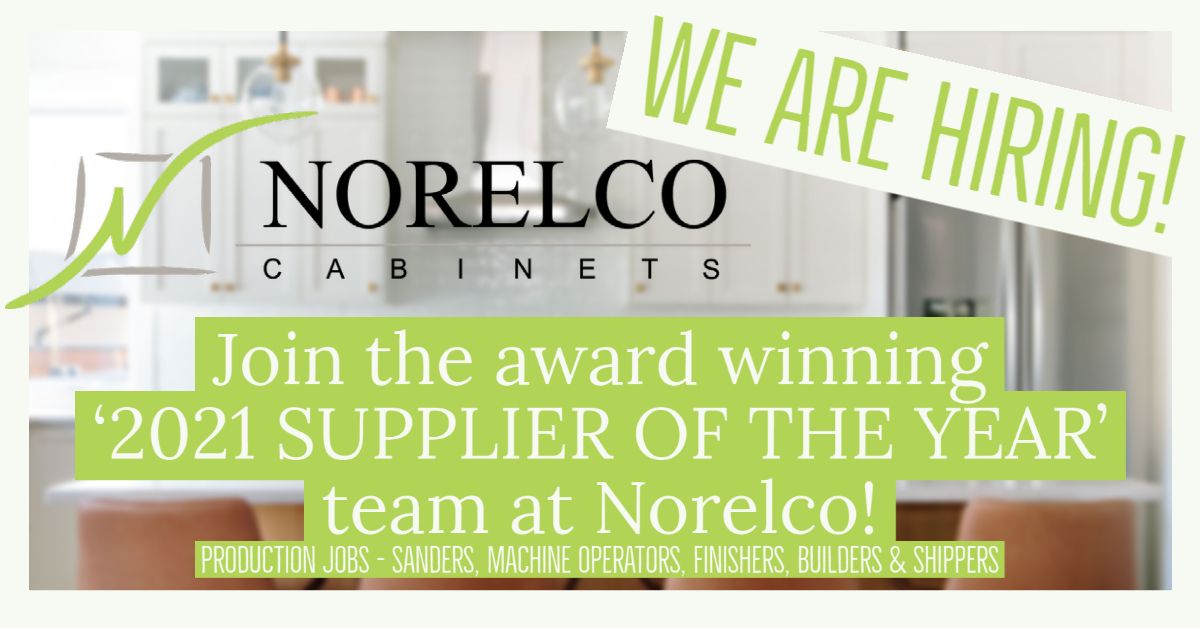 It's our entire team that has made Norelco what it is today, and we are looking forward to expanding and bringing new team members aboard!
"At Norelco, our people are our strength, committed to excellence and driving solutions with integrity"
---