Norelco's January 2022 Highlights
We would like to share with you the latest updates and highlights from Norelco! Whether it's celebrating our team, our product or maybe possbily celebrating the news from the builders/designers/dealers/contractors we work closely with.
Follow us on social media for the most recent news - Facebook, Instagram, LinkedIn and Twitter.
Norelco's January Feature Project - Sunset Elegance
A space focused towards a demographic that enjoys the Okanagan Lifestyle of Sunset Ranch with this elegant bungalow featuring Norelco Cabinetry throughout, with a design focused on a traditional take with timeless modern finishing's that showcase a soft retro flair.
Click for more details and photography!
---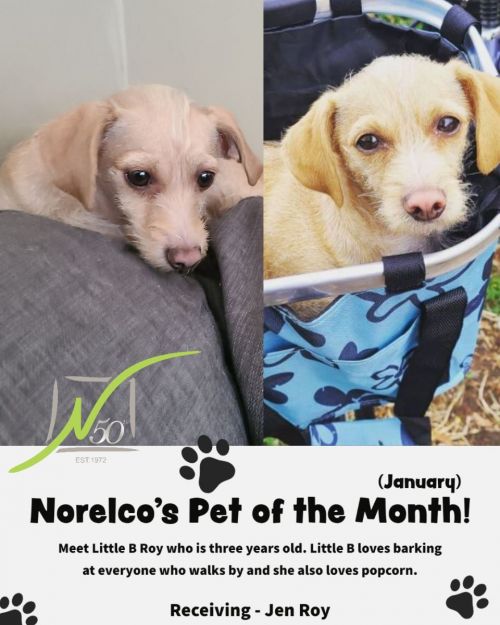 ---
It's with a heavy heart that we share the news of the passing of the original founder and owner of Norelco Cabinets, Hans Norel.

Hans created Norelco Cabinets 50 years ago in 1972, which was originally called Norson Cabinets – a real start-up created by Hans and his wife Rena. It was a couple a years later that the name Norelco (Norel Company) came to be, which was then registered in 1978. This was also the time when Hans purchased the land on Adams Road that soon came to be the main headquarters of Norelco Cabinets till 2017. From his first big job in Penticton doing 48 kitchens for an apartment builder, then spending three years providing cabinetry for UBC Housing in Vancouver, to building kitchens in New Guinea, and supplying cabinetry for a complex in California, it was prevalent from an early period that Norelco was meant to be international. Not only was Hans a brilliant business man and skilled tradesman, but he was also a pilot who flew his plane across Western Canada to secure new work for Norelco.

Norelco's original slogan was 'The Kitchens of the Future'. As we celebrate Hans memory with Norelco 50th Anniversary this year, it has been inspiring to witness Hans original ambitions of the company, along with being very resilient to focusing on creating Canadian Made products. Each owner of Norelco since the time Hans left Norelco in 1989 has stayed true to the original vision of Hans Norel, along with his passion in creating exceptional cabinetry that could stand the test of time, hence 'The Kitchens of the Future.'

August 27, 1932 – January 6, 2022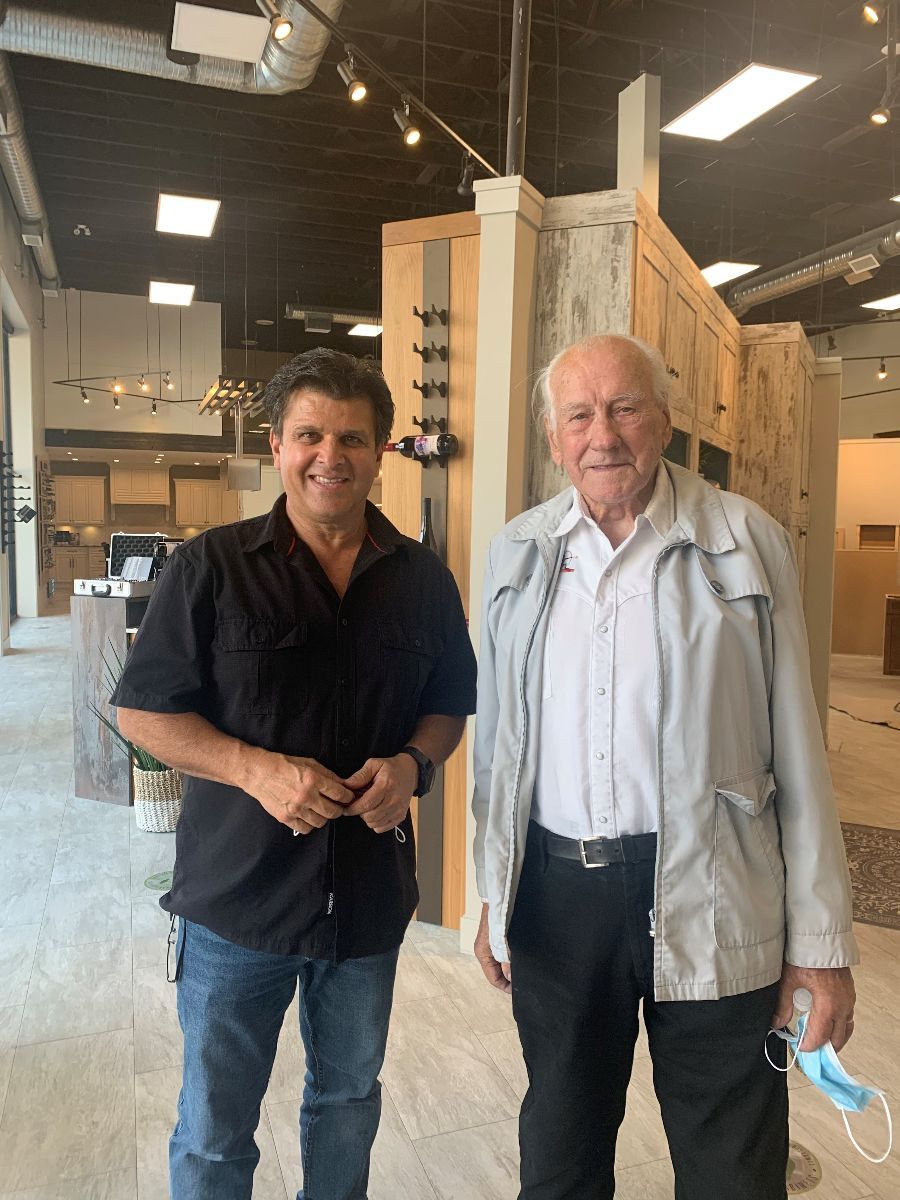 Rest well Hans! Your spirit will always remain within Norelco Cabinets. Our hearts go out to the entire Norel family.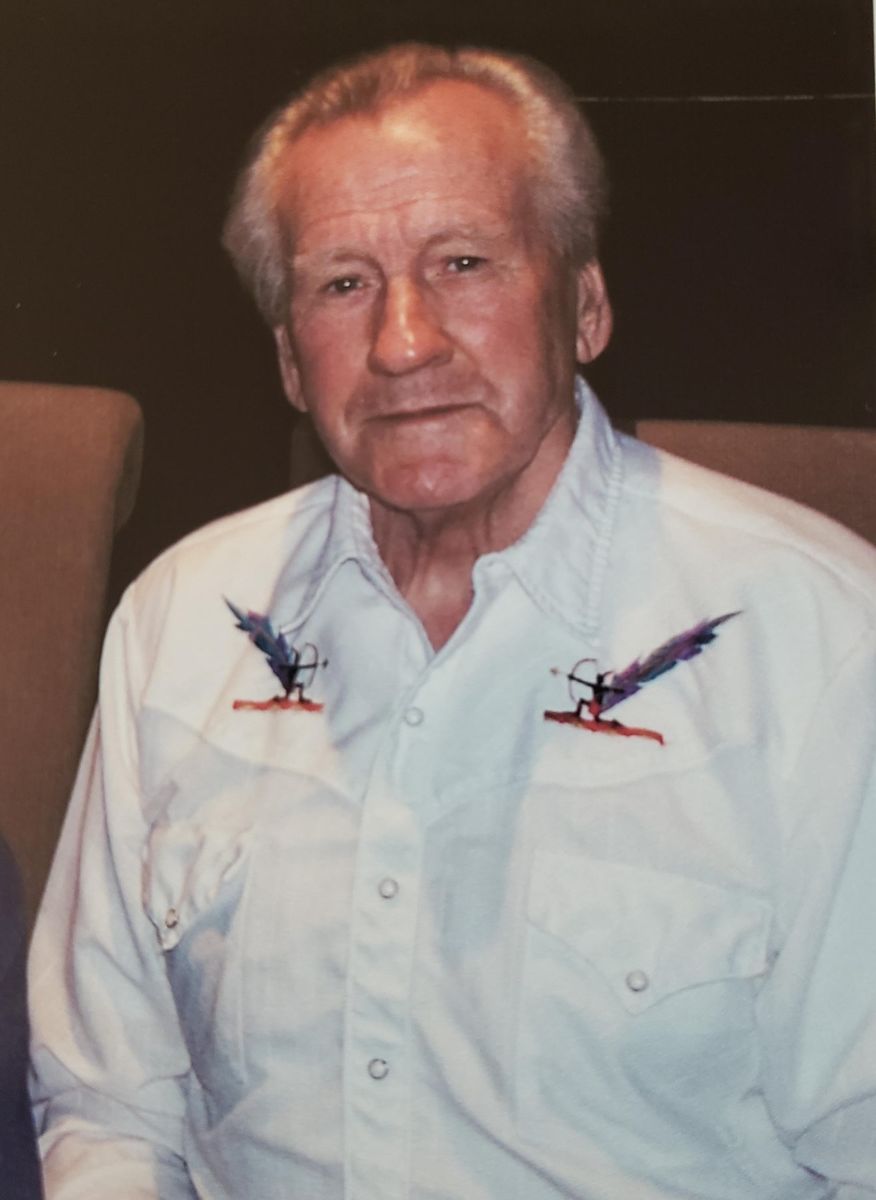 ---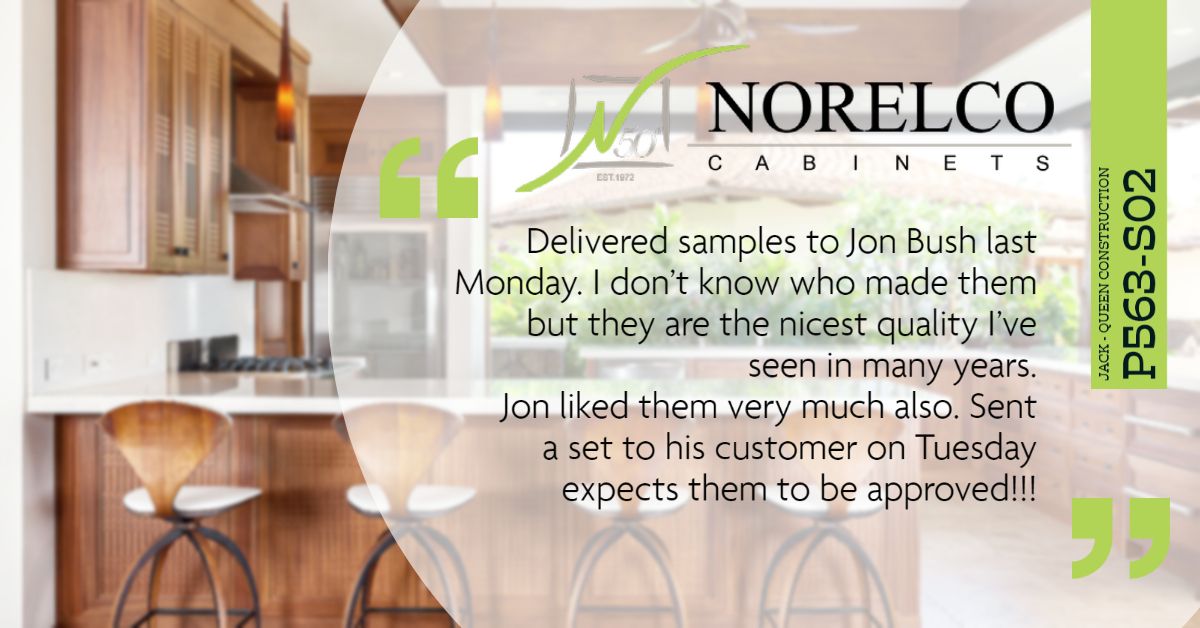 ---
Welcome to The Farmhouse: The Big Reveal!

This past couple of months we have been working on Kelowna Influencer/ABC's Bachelorette Jillian Harris's Farmhouse renovation and the big reveal is here!

Jillian and Justin bought this waterfront farmhouse back in March 2021 and really wanted to keep the little farmhouse intact as it holds so much history. They do not plan to do a full renovation, but to do small add on's and touch-up's, and we were able to come along for the journey!

See the video below of the big reveal and also check out her blog HERE!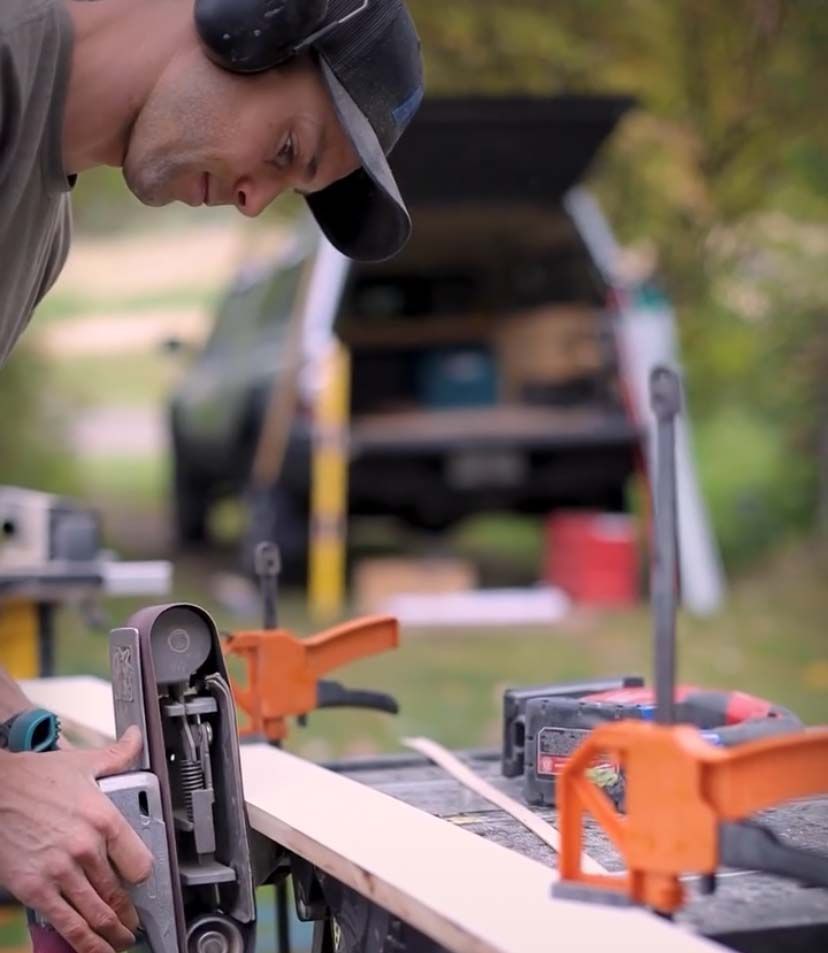 ---
We are a finalist for the Georgie Awards!
Georgie Awards® hosted by the Canadian Home Builders' Association of British Columbia (CHBA BC) has been in the running for 29 years. With immense success at celebrating excellence in home building, it proudly continues to raise the bar for residential construction projects across the province of British Columbia.

We are proud to be an associate with Bercum Builders on this absolutely incredible renovation in Vernon. Stay tuned as we will be sharing the before and after pictures soon!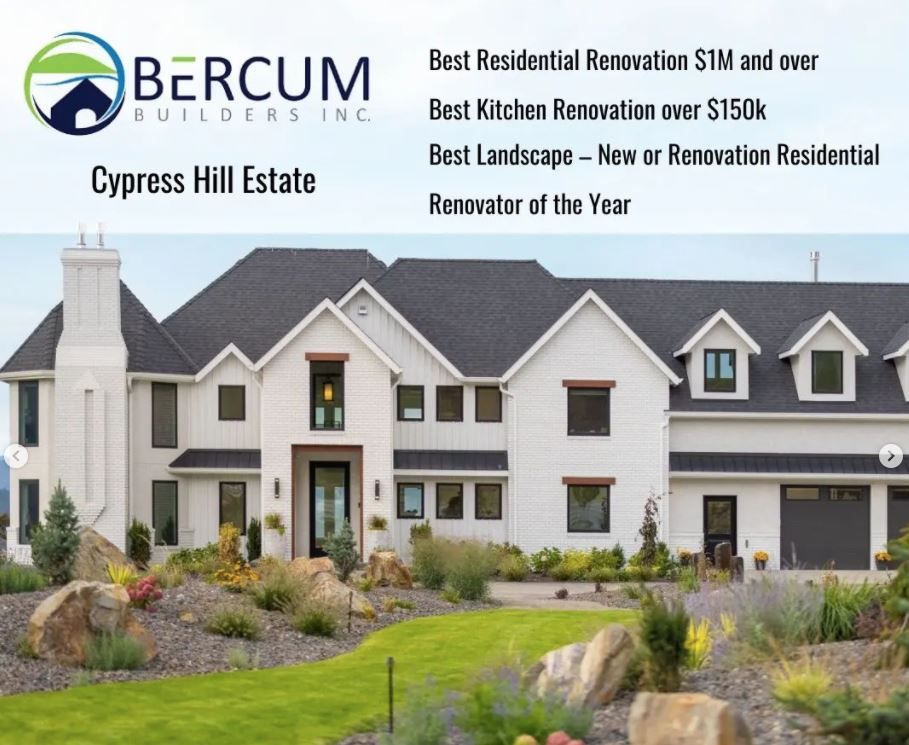 ---
With low inventory in the current market in Kelowna, homeowners are creating new spaces that meet their lifestyle to make their home their dream home. Norelco Designer, Jennifer Mellon worked with these clients before Christmas, and helped create their new custom built-in basement bar.
Can we talk about how beautiful this is?

A big shoutout to Classic Woodcraft in Kamloops who supplied these beautiful walnut countertops.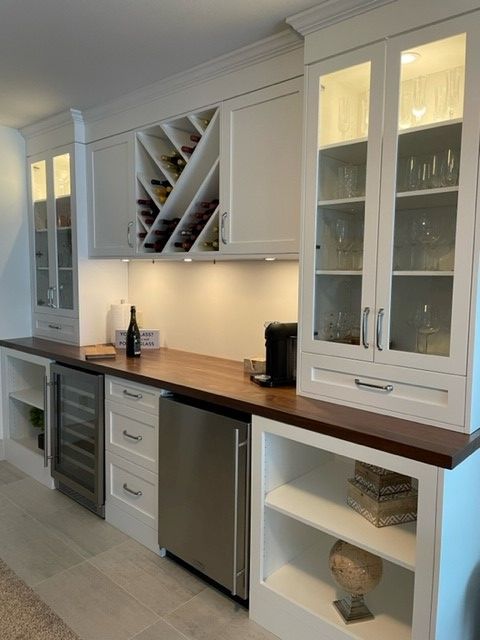 ---

It's without a doubt that the last two years have put a lot of strain on many businesses and people, and we wanted to share a group that was created by Crystal Flaman called 10 Million Acts of Kindness. We were fortunate enough to chat with Crystal in January on how and why she has created this initiative, and we couldn't help but share what she has created.

"Now more than ever is the time to be kind. In a world where we can be anything, why not be that."

Crystal is on a mission to get 1 million people to commit to do 10 acts of kindness for 10 people, resulting in 10 million acts of kindness. If you want to join a Facebook group that is full of uplifting, positive and kind stories... look no further! LINK TO FACEBOOK GROUP

If you want to hear more about the 10 Million Acts of Kindness, click HERE!